Identity Security

for the Digital Enterprise

Unleash the Power of Identity Security
The Ping Intelligent Identity Platform
Ping Identity provides intelligent access for customers, employees and partners so they can securely connect to cloud, mobile, SaaS and on-premises applications and APIs. Our cloud identity, private cloud identity and on-premises software solutions help you prevent security breaches, manage sensitive data and improve user engagement by optimizing both security and convenience.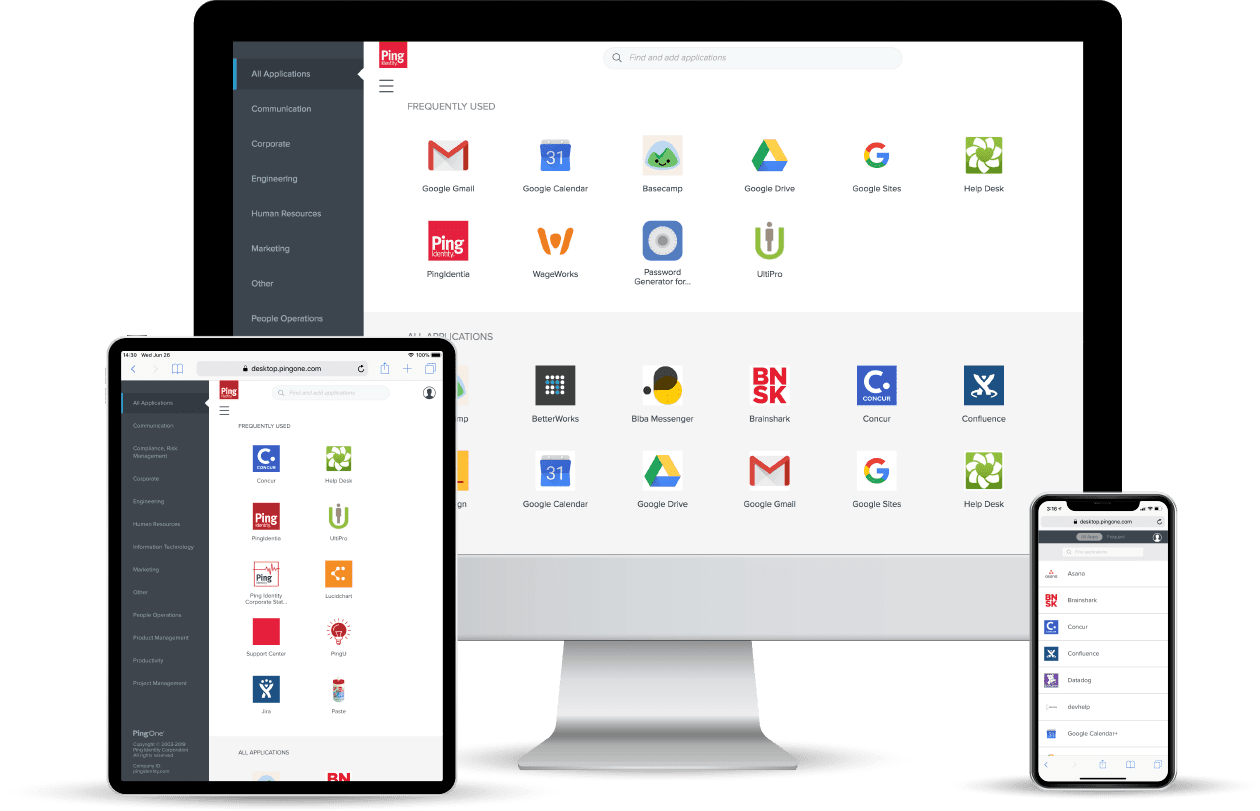 Single Sign-on
Use adaptive authentication and SSO for one-click access to all your apps
Multi-factor Authentication
Optimize security and convenience with additional authentication factors
Access Security
Enable dynamic, real-time access security for apps and APIs
Intelligent API Security
Detect and block API cyberattacks using artificial intelligence
Data Governance
Manage customer privacy and consent,
Directory
Securely manage identity
We solve enterprise identity challenges
Our mission is to secure the digital world through Intelligent Identity.
Customer IAM
for secure, seamless digital experiences
Zero Trust
to reduce risk and ensure compliance
Identity for Hybrid IT
to solve for on-premises, cloud or both
Modernise Legacy IAM
to lower costs and improve productivity
Cloud your way
The Ping Intelligent Identity™ Platform is architected for enterprise hybrid IT environments and provides several options to align your identity and access management (IAM) solution with your resources, customization needs and preferred deployment model. We offer cloud identity, private cloud identity and on-premises software solutions. All of our solutions support applications and resources across hybrid IT environments, providing you with the flexibility to leverage the same platform as your business requirements change.
Private Cloud
Ping Identity provides private cloud identity solutions for organizations that need advanced configurable capabilities or require more control and isolation for their cloud environments.
Software
Ping Identity provides market-leading software you can install in your preferred data center or cloud, giving you the ultimate in customization, configuration and control.
Extensible and Customizable
No two organizations are exactly the same. That's why we built our entire solution on open standards for maximum interoperability and extensibility. Ping Identity provides extensive APIs for integration and customization, and we invest in turnkey integration kits that rapidly connect to all your SaaS, web, mobile and legacy apps.