The Future Belongs to the
Business-aligned Security Leadernnect
The Cyber Exposure Company
NESSUS IS #1 FOR VULNERABILITY ASSESSMENT
From the beginning, we've worked hand-in-hand with the security community. We continuously optimize Nessus based on community feedback to make it the most accurate and comprehensive vulnerability assessment solution in the market. 20 years later and we're still laser focused on community collaboration and product innovation to provide the most accurate and complete vulnerability data - so you don't miss critical issues which could put your organization at risk.

Today, Nessus is trusted by more than 30,000 organizations worldwide as one of the most widely deployed security technologies on the planet - and the gold standard for vulnerability assessment. See for yourself - explore the product here.
#1
in Accuracy
Nessus has the industry's lowest false positive rate with six-sigma accuracy.
*.32 defects per 1 million scans
#1
in Coverage
Nessus has the deepest and broadest vulnerability coverage in the industry.
100+
new plugins released weekly
#1
in Adoption
Nessus is trusted by more than 30,000 organizations, with 2 million downloads worldwide.
Nessus is the #1 deployed solution for application vulnerability assessment*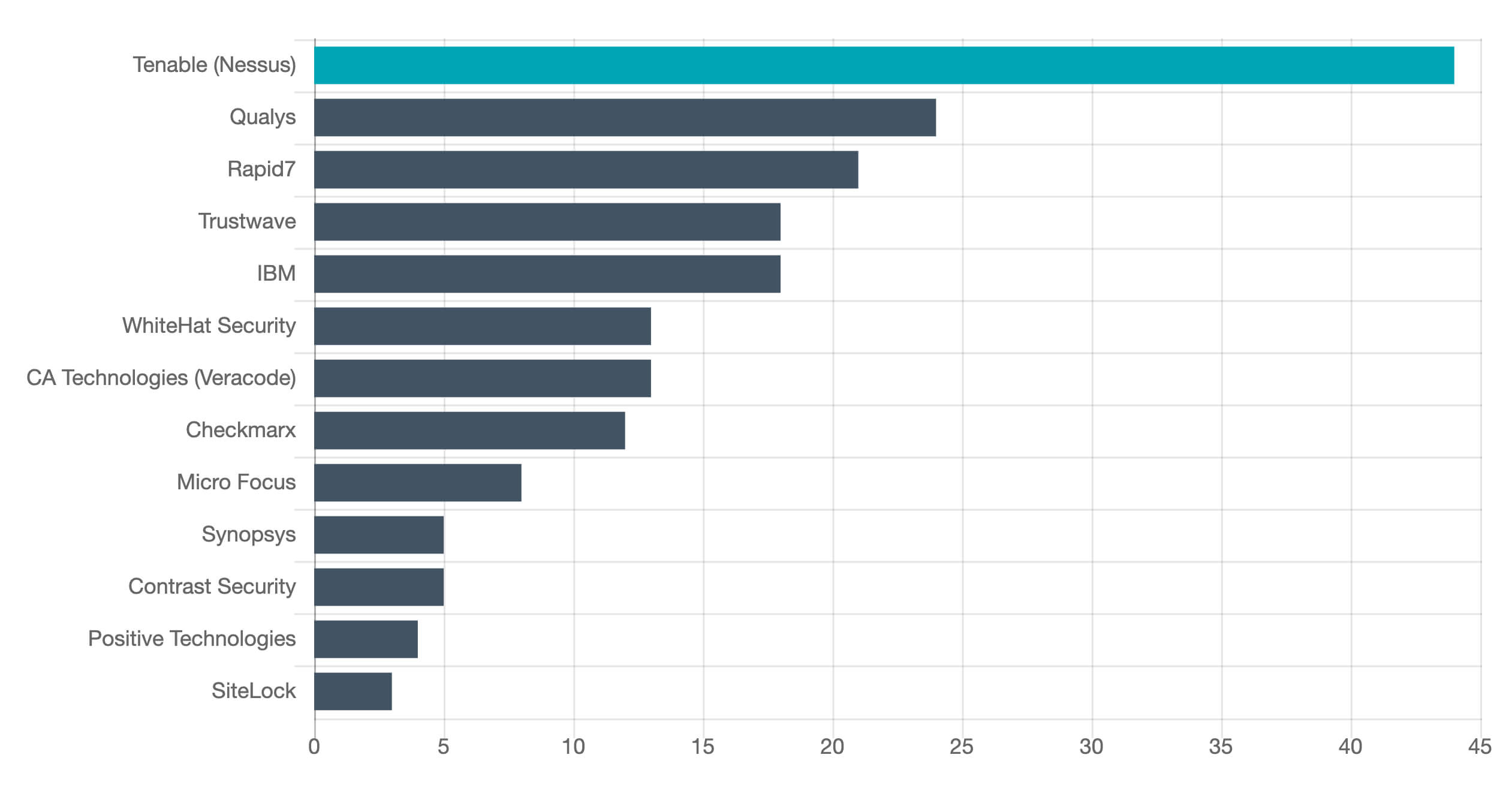 Nessus is the #1 deployed solution for application vulnerability assessment*
BUILT FOR PRACTITIONERS, BY PRACTITIONERS
Nessus was built from the ground-up with a deep understanding of how security practitioners work. Every feature in Nessus is designed to make vulnerability assessment simple, easy and intuitive. The result: less time and effort to assess, prioritize, and remediate issues. Learn more about the features here.
Pre-Built Policies and Templates
Out of the box, pre-configured templates are included for a range of IT and mobile assets - from configuration audits to patch management effectiveness - to help you quickly understand where you have vulnerabilities. Nessus includes more than 450 compliance and configuration templates to audit configuration compliance against CIS benchmarks and other best practices.
Customizable Reporting
Easily create reports based on customized views, including specific vulnerability types, vulnerabilities by host or by plugin. Create reports in a variety of formats (HTML, csv and .nessus XML) and easily customize reports by team or client which can be emailed with every scan.
Live Results (New in Nessus 8)
Live Results automatically performs an offline vulnerability assessment with every plugin update, showing you where you may have vulnerabilities based on your scan history. From here you can easily run a scan to validate the presence of the vulnerability which accelerates the accurate detection and prioritization of issues.
Grouped View (New in Nessus 8)
Similar issues or categories of vulnerabilities are grouped together and presented in one thread, simplifying the time to research and prioritize issues for remediation. Snoozing lets you select specific issues to disappear from view for a specified period of time. So you only focus on the issues that matter at that time.